industries
Travel and Aviation
Consulting
Study popular tourism destinations and improve your sales skills to successfully advise your clients on the best travel options.
Business Services
Consulting
We consider all the drivers of change – from the ground up and we'll motivate and support you to make the change.
Consumer Products
Consulting
Design repeatable growth models and innovation pipelines that generate new products with higher potential and lower risks of failure.
Financial Services
Consulting
We work buy-side and sell-side and give our clients hard-hitting and objective answers and focus hard on the best opportunities.
Energy and Environment
Consulting
We work across all the major construction geographies and end sectors, meaning we understand the underlying drivers in construction markets.
Surface Transport &
Logistics Consulting
Scheduled transport operations, from broad market trends and strategy to the development of integrated commercial strategies.
testimonials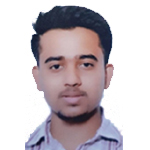 ABHISHEK MAKKAR
GEORGIAN AMERICAN UNIVERSITY
My overall experience has been fantastic so far. I'm so glad that I made a choice and chose GAU. ISM EduTech helped me achieve my dream to study MBBS abroad. There are so many advantages of studying MBBS at Georgian Medical University and till now I haven't found any drawbacks.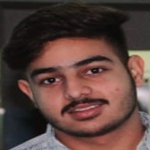 PRANJIL KUMAR LAMBA
KAZAKH RUSSIAN MEDICAL UNIVERSITY
KRMU has got one of the best infrastructural facilities and brilliant medical faculty. My college provides the students with every facility they might require. All thanks to counselors in ISM EduTech who cleared all my doubts and helped me choose this college.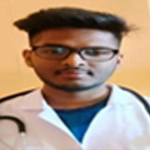 BHARATH BABU
KYRGYZ STATE MEDICAL ACADEMY
I have had the best educational mentoring experience with ISM EduTech. They care about what we, as students, are looking for in our medical education and open doors for us with the best study material and mentors to guide us through our path. I am lucky to have come across ISM EduTech, which made my dream of pursuing medical studies abroad worthwhile.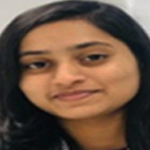 MEGHA MITTAL
INTERNATIONAL HIGHER SCHOOL OF MEDICINE
I received encouragement and the right mentoring from the prestigious counsellor sessions. ISM EduTech not only helped me in finding the right medical college abroad but was actually there at every step, from assisting in finding the right medical college to the guidance of finding accommodation and finance for the MBBS course. The standard of choosing the right partner at ISM EduTech is our utmost priority, and to make the overall experience is enjoyable and refreshing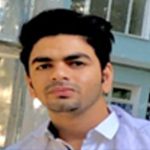 MEHBOOB ALI
AVICENNA TAJIK STATE MEDICAL UNIVERSITY
I am preparing for the FMGE exam, and ISM EduTech has been the best guiding light towards that. They provide great study material and offer more practical skills, which help us understand how to attempt and clear the examination. The entire curriculum developed by ISM EduTech is in line with the latest exam requirements. They nurture every bit of our mind towards the goal we have aligned ourselves to. I am happy I chose ISM EduTech as my mentor for my medical journey abroad.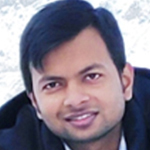 SUMAN SOURAV
AVICENNA TAJIK STATE MEDICAL UNIVERSITY
Kyrgyz State Medical Academy provides us with the best teaching faculties & classes on other competitive exams like NEXT USMLE etc.
Would you like to speak to one of our financial advisers over the phone? Just submit your details and we'll be in touch shortly. You can also email us if you would prefer.
[contact-form-7 404 "Not Found"]
United Kingdom
14 Tottenham Road, N1 4EP, London, United Kingdom
Germany
148 Commercity Isola Road, M1 R43 Berlin, Germany
Spain
10 Via Della Consordia Road, S3 7ME Madrid, Spain
Head Quarter
14 Mao Road, N1 4EP, Los Angelos, USA
United States
148 Commercity Isola Road, M1 R43 New York, USA
Sales Office
10 Via Della Consordia Road, S3 7ME Miami, USA