DR. JAI SHANKER PILLAI HP
Professor - Microbiology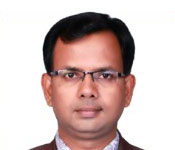 He has been working as a professor of Microbiology.
He is currently working in BIU and has a complete experience of 14 years of working in the medical colleges located in Thailand, Myanmar, Nepal, Armenia, and Barbados.
The students who have completed or are currently studying in this college have given him a rating of 4.4 out of 5.