Caspian International School of Medicine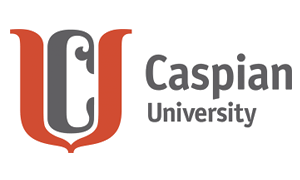 Caspian International School of Medicine is a multidisciplinary university that provides quality, continuing education for medical students. Professionalism is one of the fundamental beliefs and adherence to the most noteworthy professional and                                                                                        moral norms.
Innovation is the key, and the university ultimately values new technologies to bring deep knowledge about medical science and quality education.
MBBS degree is in demand and will always remain in the direction of interdisciplinary research and medical care. The sole purpose of medical education is to increase the number of doctors in patient services and medical research.
This need has driven Caspian University to discover the Caspian International School of Medicine under the University Umbrella. The medical school includes art lecture halls, modern learning facilities, and training centers.
Advantage of studying in Caspian International School of Medicine
Free wi-fi for the whole campus

Round-the-clock

CCTV surveillance
Separate lodgings for boys and girls
All facilities are effectively accessible to hostels & universities.
Practical theaters, OT's, Forensic labs, etc
Coaching is provided for the MCI test for all the students by Indian professors on the campus
Best Indian hostel & Indian food(Veg & Non–Veg) are also available
Modules
| | | | | |
| --- | --- | --- | --- | --- |
| 1st year | 2nd year | 3rd year | 4th year | 5th/6th year |
| Fundamentals of Psychology | Human Anatomy | Pathophysiology | Pediatrics | Epidemiology |
| Bioorganic Chemistry | Histology | Pharmacology | Internal Medicine | Oncology |
| Histology | Biochemistry | Pathomorphology | Tuberculosis | Social Medicine |
| Medical Chemistry | Physiology | Hygiene and Ecology | Surgery | Internal Medicine |
| Embryology | Philosophy | Pediatrics | Obstetrics and Gynecology | Surgery |
| Human Anatomy | Emergency Medicine | Internal Medicine | Neurology | Pediatrics |
| Cytology | Microbiology | General Surgery | Ophthalmology | Medical genetics |
| Elective Courses | Immunology | Radiology | Medical Psychology | Traumatology |
| | Patient Care | Elective courses | Urology | Gynecology |
| | Embryology | | Narcology | Clinical Immunology |
| | | | Forensic Medicine | Neurosurgery |
| | | | Biostatistics | Obstetrics |
| | | | Social medicine | Emergency Medicine |
Note: Given the current COVID-19 situation, there might be some changes in the 2021 intakes. Don't worry, our international education experts are here to guide you with the latest updates to help you apply to your desired course and institution. Feel free to connect with our experts for a free counselling session and keep posted about the latest COVID- 19 updates.
Interested in studying abroad?
ISM EduTech can help – fill in your details and we'll call you back.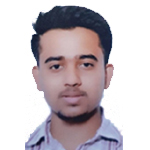 ABHISHEK MAKKAR
GEORGIAN AMERICAN UNIVERSITY
My overall experience has been fantastic so far. I'm so glad that I made a choice and chose GAU. ISM EduTech helped me achieve my dream to study MBBS abroad. There are so many advantages of studying MBBS at Georgian Medical University and till now I haven't found any drawbacks.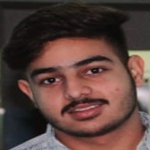 PRANJIL KUMAR LAMBA
KAZAKH RUSSIAN MEDICAL UNIVERSITY
KRMU has got one of the best infrastructural facilities and brilliant medical faculty. My college provides the students with every facility they might require. All thanks to counselors in ISM EduTech who cleared all my doubts and helped me choose this college.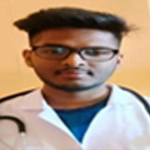 BHARATH BABU
KYRGYZ STATE MEDICAL ACADEMY
I have had the best educational mentoring experience with ISM EduTech. They care about what we, as students, are looking for in our medical education and open doors for us with the best study material and mentors to guide us through our path. I am lucky to have come across ISM EduTech, which made my dream of pursuing medical studies abroad worthwhile.
When was CISM founded?
Caspian International School Of Medicine was established 30 years ago in 1992.
Is Caspian International School Of Medicine Accredited?
CISM has received accreditation from WHO (World Health Organization) recognized, MCI (Medical Council of India), and NMC (National Medical Commission).
What is the Quality of Medical Studies at CISM?
The quality of medical education is world-class as more than 200 educators manage medical education, the majority of whom are well-known doctors and international scientists.
Hostel Facilities at CISM Good or Not?
The accommodation facilities at CISM are the best as they provided facilities like comfortable rooms, 24/7 security, veg, and non-veg Indian food available, and other facilities that are easily accessible.
What are the Benefits of the Caspian International School Of Medicine?
The advantages of studying MBBS at Capsian International School of Medicine:-
Offers an excellent and wide collection of academic programs
Leading private college in Kazakhstan
Highly professional staff and faculty
Best hostels and mess facilities
What is the Average Cost of Studying MBBS at CISM?
The tuition fees are between 20,000 to 25,000 dollars and the student needs to pay for their medical assistance, hostel, and mess.
What are the Necessities to get Admission to CISM?
The students need to get at least 50 percent in the 12th class and he/she must qualify NEET examination.
What is the Ranking of the Caspian International School Of Medicine?
The country rank of CISM is 53 and the world rank is 9160.
Accreditation