Scholarship
In today's world, education is the most important yet it is one of the most expensive assets. Some of the high school pass outs with the dream of becoming a doctor by studying abroad often look for financial assistance to pursue the career of their dreams
In such cases, scholarships are the most needed financial aid. Because, unlike educational loans, you don't have to pay scholarships back.
The deserving candidates can get scholarships based upon their merit basis and this is what makes scholarships prestigious. With the help of ISM EduTech, you can receive scholarships from the college of your choice. After all, a scholarship comes with enormous benefits.
The scholarships can help pay huge educational loan debts that are the main reason why most students can't pursue medical careers. The scholarships allow students like you to follow their dreams and get an MBBS degree.
If you are one of those who want to complete their MBBS degree from abroad but are backing out just because your education will burn deep holes in your pocket and you might end up broke.
To avoid these unfortunate circumstances, ISM EduTech is here to help every student that requires financial help from the university.
ISM SCHOLARSHIP - IHSM
ISM EduTech has collaborated with International Higher School of Medicine and launched another scholarship for the students belonging to the weak sections. To be eligible for this scholarship, the student is required to be the top-ranked in the first three years of their MBBS course.
ISM will provide financial aid to the students in the 4th and 5th years.
Terms and Conditions applied*
SONUISM – ISM EDUTECH PARTNER COLLEGES
To support the students, ISM EduTech has collaborated with Sonu Sood to provide scholarships
SonuISM is a high-flying charitable organization that has been established after ISM EduTech's collaboration with Mr. Sonu Sood to lend a helping hand in the community and moral upliftment of weaker sections of the society by means of education and professional empowerment in the field of medical education.
Those who want the benefit of this scholarship are required to take an online test. The test will be held once a year on ISM EduTech Portal. The top rankers will be shortlisted and based on the criteria set by the team scholarship will be granted.
Terms and Conditions applied*
Interested in studying abroad?
ISM Edutech can help – fill in your details and we'll call you back.
Hear it form our Brilliants Scholars!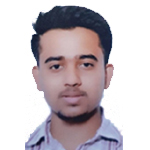 ABHISHEK MAKKAR
GEORGIAN AMERICAN UNIVERSITY
My overall experience has been fantastic so far. I'm so glad that I made a choice and chose GAU. ISM EduTech helped me achieve my dream to study MBBS abroad. There are so many advantages of studying MBBS at Georgian Medical University and till now I haven't found any drawbacks.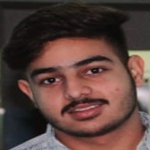 PRANJIL KUMAR LAMBA
KAZAKH RUSSIAN MEDICAL UNIVERSITY
KRMU has got one of the best infrastructural facilities and brilliant medical faculty. My college provides the students with every facility they might require. All thanks to counselors in ISM EduTech who cleared all my doubts and helped me choose this college.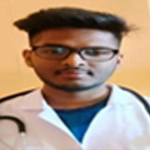 BHARATH BABU
KYRGYZ STATE MEDICAL ACADEMY
I have had the best educational mentoring experience with ISM EduTech. They care about what we, as students, are looking for in our medical education and open doors for us with the best study material and mentors to guide us through our path. I am lucky to have come across ISM EduTech, which made my dream of pursuing medical studies abroad worthwhile.