INTERNATIONAL UNIVERSITY OF KYRGYZSTAN (IUK)


The International University of Kyrgyzstan was founded on March 11, 1993, by the command of the honorable President of the Kyrgyz Republic No. UP-74. The Ministry of Education and Science of the Kyrgyz Republic, the Ministry of Foreign Affairs of the Kyrgyz Republic, and the National Academy of Sciences of the Kyrgyz Republic came together to bring the International University of Kyrgyzstan into existence. The State University of San Francisco (USA) was also involved in the establishment of IUK.
A few years later, the status of an independent self-governing university was given to the International University of Kyrgyzstan(IUK). The university was changed to the "International University of Kyrgyzstan" academic consortium for Training, Research, and Practice on February 12, 2003. From 2017, IUK transformed into a corporate group and that means that IUK includes several educational, research, and practice institutions of different levels.
IUK is based upon the Euro-American structure of universities and it involves dynamic activities in education and science. The International University of Kyrgyzstan has four basic campuses located at different locations: the central campus, eastern campus, western campus, and Issyk-Kul campus. 
The central campus located in Bishkek, L.Tolstoy street has 7 lecture halls, 26 modern and spacious classrooms, a youth center, a sports complex with a fitness hall and gym hall, a medical center, an information department, and a dining room. The east campus Bishkek, April 7 street is known for its best facilities in Kyrgyzstan. Equipped with financial and technical means, in this campus, the medical students are trained well for their real-world experience after completing their medical degrees.
In the same way, as the central and east campuses are full of facilities, both the western campus and Issyk-Kul campus are equally equipped with all the conveniences a student may require for the entire course to kickstart their medical career.
The International University of Kyrgyzstan is also a part of WAUC, EUA, FUIW, GATE, EAIE, and many more reputed medical institutions. Those who want to study at this university need to complete their 12th class and need to be at least 18 years old to apply for this university. The medical aspirants applying for MBBS need to fulfill all of the requirements specified in the guidelines of MCI.
Advantages of studying at International University of Kyrgyzstan
The college campus has an astonishing infrastructure with necessary labs.
The university is MCI approved.
Qualified professors available in this university
One of the extremely preferred medical universities for medicine programs
Complete focus on the practical teaching patterns
Curriculum similar to the Indian curriculum
Indicative study Cost of MBBS Program
| | |
| --- | --- |
| Undergraduate Medical Degree | $25,000 to $33,000* |
Interested in studying abroad?
ISM EduTech can help – fill in your details and we'll call you back.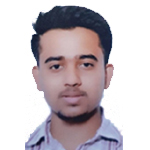 ABHISHEK MAKKAR
GEORGIAN AMERICAN UNIVERSITY
My overall experience has been fantastic so far. I'm so glad that I made a choice and chose GAU. ISM EduTech helped me achieve my dream to study MBBS abroad. There are so many advantages of studying MBBS at Georgian Medical University and till now I haven't found any drawbacks.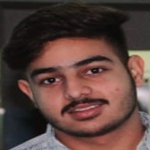 PRANJIL KUMAR LAMBA
KAZAKH RUSSIAN MEDICAL UNIVERSITY
KRMU has got one of the best infrastructural facilities and brilliant medical faculty. My college provides the students with every facility they might require. All thanks to counselors in ISM EduTech who cleared all my doubts and helped me choose this college.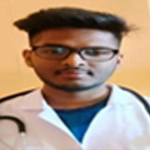 BHARATH BABU
KYRGYZ STATE MEDICAL ACADEMY
I have had the best educational mentoring experience with ISM EduTech. They care about what we, as students, are looking for in our medical education and open doors for us with the best study material and mentors to guide us through our path. I am lucky to have come across ISM EduTech, which made my dream of pursuing medical studies abroad worthwhile.
Is it Good to Study MBBS in Kyrgyzstan?
Kyrgyzstan is one of the best destinations to study MBBS abroad. The reason why students prefer studying MBBS abroad is the easy admission process, high-quality education, and no entrance exam is required to get admission in Kyrgyzstan.
Is the International University of Kyrgyzstan(IUK) Recognized?
The International University of Kyrgyzstan is recognized by MCI, WHO, European University Association, Islamic World Educational, Scientific and Cultural Organization, European Association for International Education, etc.
What are the Benefits of studying MBBS at the International University of Kyrgyzstan(IUK)?
There are various advantages of studying MBBS at IUK:-
Modern infrastructure
Qualified professors
Fully English medium studies
MBBS degree received is acceptable worldwide
What is the Average Cost of Studying MBBS at IUK?
The average cost of studying MBBS at IUK is around 30,000 dollars. The cost will include admission fees, hostel fees, mess fees, tuition fees, and medical insurance.
What are the Requirements to Get Admission to IUK?
If you wish to study MBBS at IUK then you need to get 50 percent marks in the 12th class and you need to qualify NEET examination too.
What is the Ranking of the International University of Kyrgyzstan(IUK)?
The country rank of IUK is 10 and the world rank is 8987.