Kyrgyz State Medical Academy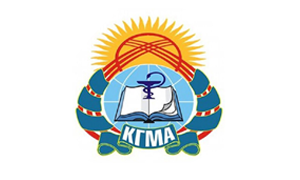 Unlock your abilities with excellent education at Kyrgyz State Medical Academy

Learn today – Lead tomorrow with this motto; on Jul 5, 1996, the Kyrgyz state medical institute was re-labelled as Kyrgyz state medical academy.
The institute carved its name as one-of-a-kind with its premium advisory and organizational assistance, furnished with medical literature, and modernized research and innovation processes.
The curriculum at KSMA was devised with subjects like political economy, normal anatomy, biology, histology, general chemistry, physics, foreign languages, and others, all ensued after the arduous efforts of 16 teachers
Faculties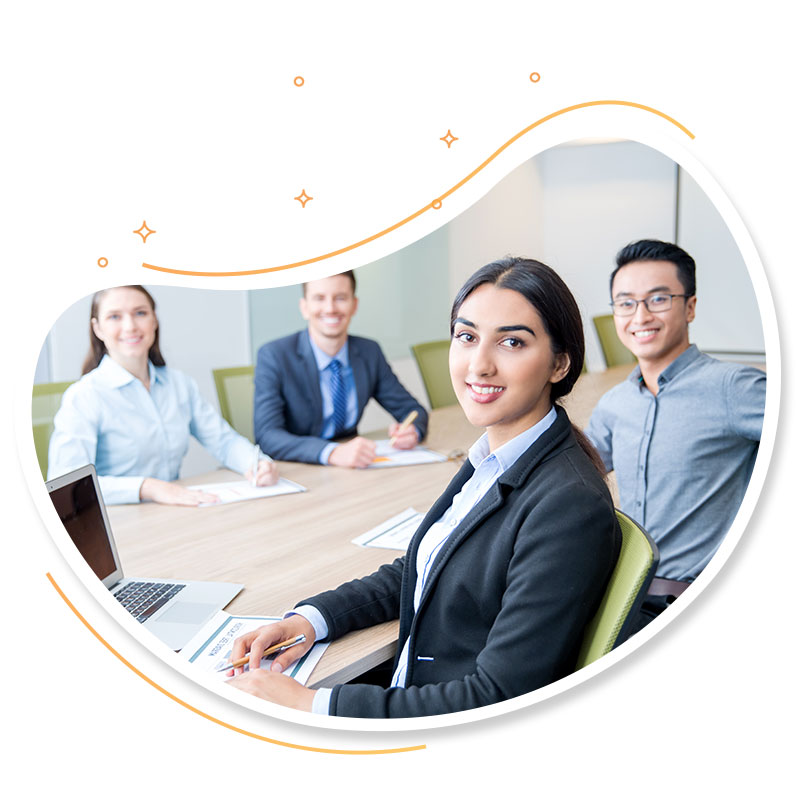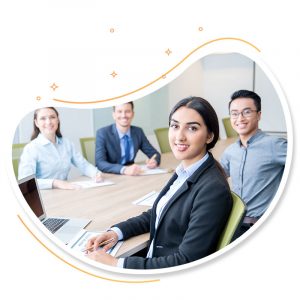 A mentor is the guiding light for the students. AT KSMA, we believe that students should be exposed to streams of research knowledge, and bags of experience. Thus, we pick highly-experienced and proficient mentors who can set the right example for the students in the world of medicine. We have 600 faculty members on board who are here to make a difference and contribute through their bit in the world of medicine. KSMA has the following faculties:
Faculty of General Medicine
Faculty of Paediatrics
Faculty of Dentistry
Faculty of Pharmacy
Faculty of Medical and Preventative Care
Faculty of Nursing
Faculty for Foreign Citizens
You just have to dream and hold onto passion, the faculties at KSMA have got your back. Get in touch with the best faculty today. We encourage, empower and engage to speed up your process towards your dream to become a doctor.
We believe that passionate hearts and heads with a mission to help humankind through medicine should experience a head start. Under new training programs, medical students can tap new opportunities, handle advanced medical equipment, and indulge in scientific research processes. With sheer dedication and determination, KSMA has opened up its gates for students zipped with zeal and zest. Trace your passion, trace your profession.
Rector Message
"As the rector of the Kyrgyz State Medical Academy, it is my absolute pleasure to welcome you into our prestigious academy. 
We at KSMA are dedicated to providing our students with an encouraging learning environment filled with state-of-the-art medical equipment. Each year, we produce hundreds of well-trained professionals, excellent medical practitioners, who then go on into the world and help bring a positive change in our society."
Dean Message
"On behalf of all our faculty, students and staff, I welcome you to the Kyrgyz State Medical Academy. 
As the dean of KSMA, I take pride in knowing that our graduates are equipped with the knowledge and take with them the moral depth of a healer. In our 74-year history, KSMA has shaped the minds of many who later went on to become leaders in their respective fields.

We are also proud to serve as both a first-class academic medical centre and one of the leading safety-net hospitals in Kyrgyzstan, catering to all their needs under the KSMA roof."
Interested in studying abroad ?
ISM EduTech can help – fill in your details and we'll call you back.
Why choose KSMA?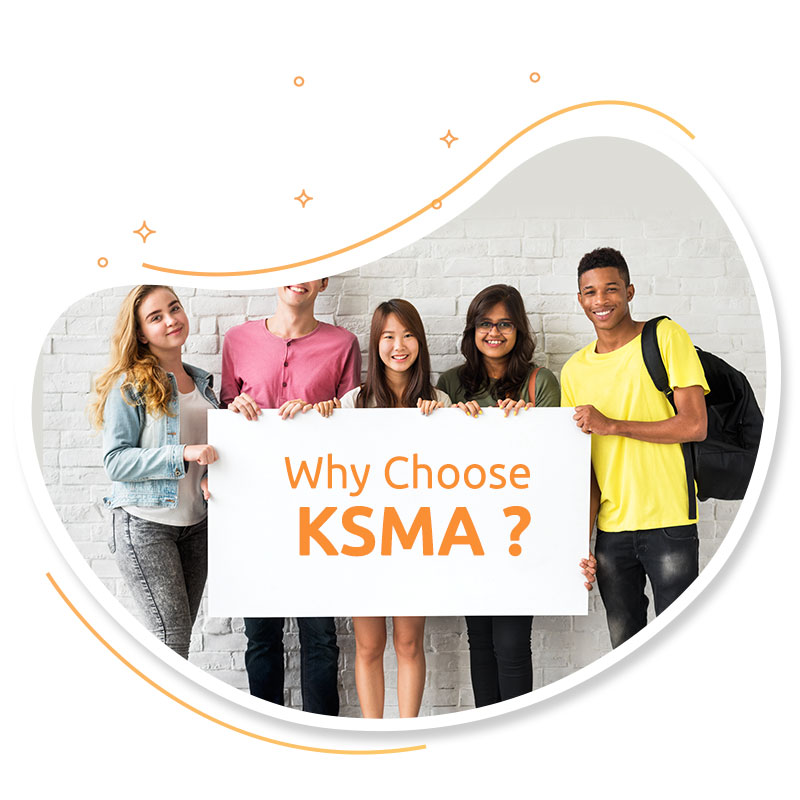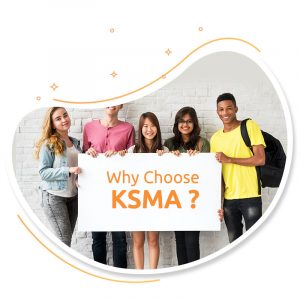 With rapid advancement, global countries are highly saturated with scores of medical institutions. Despite the number of universities opening all across the globe and escalating up the graph, KSMA pulls a huge number of passionate students towards its gates.
The combination of a top university and a serene capital city is what draws the medical students to Kyrgyzstan. Let's take a look at the number of reasons as to why you should choose KSMA:
We believe in a student-centric approach to chalk out a path towards interactive learning and pragmatic understanding.
We recruit our faculty from the best medical sectors worldwide, bringing chunks of knowledge to the table.
 Our university is the top-ranked university and the oldest in the capital city.
All the hospitals in the city are affiliated with KSMA, promising learning opportunities, and internships.
We aim to meet the individual student needs, tossing away baffling academic problems that loiter in the passionate heads.
We evaluate the academic strength of the students and guide them through their journey of achieving their dream profession.
Our faculty is always at the forefront of research excellence, linking scheduled studies with new findings.
Our program success is well-defined by our alumni who are currently working in different settings and different first-world countries.
Our departmental faculty believes in interdisciplinary teamwork and learning opportunities.
We vouch to offer a good campus and off-campus life.
A Myriad Range of Facilities
We blend progressive education with a myriad range of facilities to ensure that you can have a home, far away from home.
Rapid personal growth: Personal growth is a sign of pacing on the right track in life. We ensure that our students have the right guidance, opportunities, and facilities to pin a green flag of growth on their map of success.
Quality education: We collaborate with leading researchers, professionals, and doctors to ensure that our students can receive a quality education. We mold professionals, we mold leaders of tomorrow.
No entrance examination barriers: Have you been stressing your spines with the weight of entrance exams to get into ivy universities? Not anymore. AT KSMA, we ensure that you don't have to worry about temporary tests so that you can focus on significant tests.
Cost-effective program: Getting into a reputed medical college is a dream for many, however, merely a few can afford it. We believe you need to have passion more than the money in your bank accounts. Our program is cost-effective so that you don't have to fret about the finances.
Seek global recognition: The globe has knitted strings of opportunities for young bubbling talent like yours. We aim to bring you those opportunities on the platter with our globally recognized medical degree.
Meeting dietary needs: A happy stomach is a happy heart! AT KSMA, we ensure that your dietary requirements are met with delicious snacks and meals.
Module
| | | | | |
| --- | --- | --- | --- | --- |
| 1st year | 2nd year | 3rd year | 4th year | 5th/6th year |
| Ophthalmology | Physiology | Pathology | Emergency Medicine | Emergency Medicine |
| Histology | Analogy | Path Physiology | Internal Medicine | Internal Medicine |
| Biochemistry | Microbiology | Pharmacology | Oncology | Oncology |
| Pharmacology | Biochemistry | Micro-Biology | ENT | ENT |
| Anatomy | Histology | | Gynecology | Gynecology |
| Toxicology | | | Neurology | Neurology |
| Pathology | | | General Surgery | General Surgery |
| Physiology | | | Psychology | Psychology |
| | | | Cardiology | Cardiology |
| | | | Pediatrics | Pediatrics |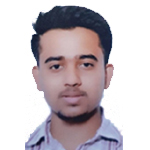 My overall experience has been fantastic so far. I'm so glad that I made a choice and chose GAU. ISM EduTech helped me achieve my dream to study MBBS abroad. There are so many advantages of studying MBBS at Georgian Medical University and till now I haven't found any drawbacks.
ABHISHEK MAKKAR
GEORGIAN AMERICAN UNIVERSITY,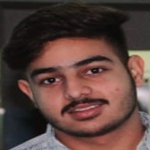 KRMU has got one of the best infrastructural facilities and brilliant medical faculty. My college provides the students with every facility they might require. All thanks to counselors in ISM EduTech who cleared all my doubts and helped me choose this college.
PRANJIL KUMAR LAMBA
KAZAKH RUSSIAN MEDICAL UNIVERSITY,
Is Kyrgyz State Medical Academy a suitable place to study MBBS?
Kyrgyz State Medical Academy will be the best to study MBBS in abroad as it has been one of the best and most highly recognized medical universities in  Kyrgyzstan and all around the world.
What are the Kyrgyz State Medical Academy's strengths?
The reasons why you study MBBS at Kyrgyz State Medical Academy:-
Affordable MBBS course
High qualified professors
The university is MCI and WHO approved. Good quality food and hostels
5-year MBBS course
Which Medical School in Kyrgyzstan is the Best?
One of the best medical universities located in  Kyrgyzstan are:-
International Higher School of Medicine
Kyrgyz State Medical Academy
International University of Kyrgyzstan
What About the Cuisine at Kyrgyz State Medical Academy(KSMA)?
A variety of cuisines along with Indian veg and non-veg foods are provided in KSMA.
How Vig is the Typical Class at Kyrgyz State Medical Academy(KSMA)?
Kyrgyz State Medical Academy(KSMA) are known for their best in class medical education and a ratio of 20 students per teacher is strictly followed.
What is the Rate of job Placement?
The employment rate after completing an MBBS course is around 90 percent.
Is MBBS in Kyrgyzstan worth it?
Studying MBBS in Kyrgyzstan is the wisest decision to make if you wish to study MBBS in Kyrgyzstan. Kyrgyzstan has one of the best medical universities that offer the best quality medical education at a low budget and the best placement opportunity all around the world.
Is NEET Compulsory to Get Admission to Kyrgyz State Medical Academy(KSMA)?
Yes, NEET is mandatory to get entry to the MBBS course at Kyrgyz State Medical Academy(KSMA).
What is the Cost of a Five-Year Medical Course in KSMA?
The total cost of studying MBBS in KSMA is around 25,000 to 30,000 dollars which include the admission costs,  tuition fees, hostel expenditures, accommodation, and medical insurance.
What are the Eligibility Criteria to Study MBBS in KSMA?
The students need to get at least 50 percent marks in the 12th grade. Physics, Chemistry, English, and Biology are the mandatory subjects. The students should qualify NEET examination to get admission at KSMA.
Accreditation