NMC Has Issued New Guidelines! Here's What They Are
NMC New Guidelines
On May 23, the Ethics and Medical Registration Board (EMRB) issued a draft of the National Medical Commission (NMC New Guidelines) Registered Medical Practitioner (Professional Conduct) Regulations, 2022, to address a variety of registered medical practitioners (RMP)concerns.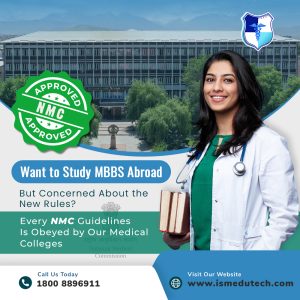 The Board has requested feedback and suggestions from stakeholders, with a deadline of June 22. In India, the NMC oversees medical education and medical practitioners. On September 25, 2020, it will take the place of the Medical Council of India (MCI). An RMP is someone whose name is in the State Medical Register, the Indian Medical Register, or the National Medical Register.
Aside from outlining the RMP code of conduct, one of the most important modifications recommended by the Council is the inclusion of 'Med Dr' as a prefix to those RMPs who are registered under the NMC Act, 2019, only as practitioners of modern medicine or Allopathy. There is also a catch for physicians who learned medicine abroad and now practice in India.
"To ensure clarity to patients and the public, RMPs qualified overseas who seek registration to practice after passing the Foreign Medical Graduate Examination (FMGE)/National Exit Test (NEXT) must use NMC-approved comparable medical prefixes and suffixes."
According to the Council, "an RMP must not claim to be a clinical expert unless he/she has NMC approved training and certification in that specific sector of contemporary medicine." There have been some concerns regarding doctors who practice in more than one field of medicine. According to the new standards, all RMPs registered with the NMC or the State Medical Council (SMC) should append the prefix 'Med Dr' to their titles to indicate that they solely practice modern medicine or Allopathy.
The NMC draft regulations replace the MCI recommendations issued in 2002. This is a draft that will be available for public feedback for one month to all stakeholders, including physicians, patient groups, experts, and other associations and organizations.
The proposed regulations cover a wide range of RMP issues, including registration, professional duties, responsibilities to patients and healthcare professionals, remuneration, prescription of generic medicines as opposed to branded drugs, prohibition on commission, self-promotion and advertisement, issuance of medical reports, and professional misconduct. While an RMP may decline to continue treating a patient if the fees recommended (by him/her before) are not paid (this does not apply to doctors in government service or emergencies), the doctor may not abandon the patient.
The NMC has warned of harsh repercussions for any rule violations. The Council has warned that "conviction of RMPs in circumstances of a cognizable violation including moral turpitude may result in the suspension of license to practice."
The proposed guidelines go to great lengths about the problem of telemedicine. A lot of emphases has also been placed on continuous professional development (CPD) and the connection of RMP CPD points to license renewal by the EMRB or SMC. CPD has largely superseded Continuing Medical Education (CME), which is comprised of training activities designed to maintain and improve a physician's professional performance.
Conclusion
The medical universities that have collaborated with ISM EduTech and the graduates of these universities are in complete accordance with every new rule and regulation issued by the National Medical Council.