Want to Study MBBS in Barbados? Learn All The Deets Here
Who doesn't like living near the beach and spending leisure time at the world's best location? But the point here is completely different. We will be talking about Barbados as a country where students should have MBBS or shouldn't. We will be giving you all the inside scoop on what it's like studying MBBS in Barbados and living in this beautiful country. Let's start with the topic of living in Barbados.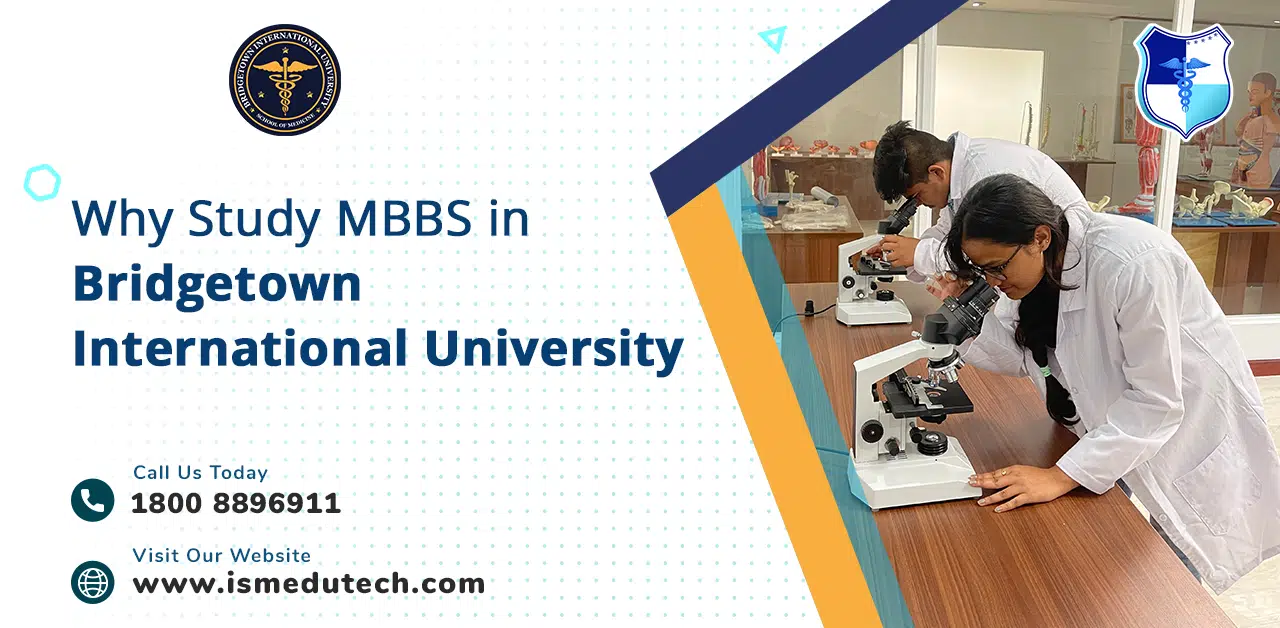 About Barbados
Barbados once named "Los Barbados" is a small Caribbean island located in the Lesser Antilles. Barbados is one of the developed and wealthiest countries located in the western North Atlantic. The island is approx 1000 kilometers east of the Windward Islands and the Caribbean Sea.  Bridgetown is the country's capital. The country is known for its tropical beauty and for cricket which is also the national sport of Barbados.
Climate
The island experiences two seasons in general, one of them is the wet season and the other is the dry season. The months of the wet season are June to December when the country faces intense rain showers. The dry season is from December to May when the average temperature ranges from 21 to 31 degrees celsius.
Religion
The largest religion followed in Barbados is Christianity. But the country has a small group of people who follow other religions like Hinduism, Islam Judaism, and the Bahá'í Faith. The country offers religious freedom to everyone. Regarded as secular, this nation ensures freedom of religion or belief to everyone and features only symbolic allusions to a higher power.
Why Study MBBS in Barbados
Study MBBS in Barbados is a once-in-a-lifetime opportunity. What makes it the best to study MBBS in abroad is the following of the US education system and curriculum. There is a complete focus on producing doctors for nations such as the United States and Canada.
Many overseas students opt to study MBBS in Barbados because the education is of higher quality than in the United States, the United Kingdom, and other industrialized countries. Medical students studying for their MBBS in Barbados get access to all the facilities at a very reasonable rate. The medical university in Barbados does not need IELTS or TOEFL scores for admission and accepts NEET for the enrolment process.
Apart from good quality medical education, medical universities also offer the opportunity to take part in a one-year clinical rotation program in one of the best hospitals in the United States and the United Kingdom. This is all and all a fantastic experience. The number of students wishing to pursue an MBBS course in India is increasing year after year, yet they are all unable to secure medical seats in medical schools. So applying for MBBS in Barbados and experiencing the best medical education on a Caribbean island is the best decision.
All Barbados' medical universities follow a curriculum that is like that of the United States. Medical students are offered the opportunity to attend foreign seminars and conferences.  Hostel facilities are provided at a very affordable cost to medical students seeking an MBBS degree in Barbados. Hugely popular medical organizations such as NMC / MCI, WHO, WFME, ECFMG, and others recognize the country's universities.
Advantages of Studying MBBS in Barbados
US standard of medical education
Low-cost living options
Hostels provided are furnished, and air conditioners are available in every room
Secure campus
24*7 surveillance
Good quality Indian veg and non-veg food are available along with various cuisines.
Easily build a future in the USA after studying MBBS in Barbados
MBBS Course Highlights In Barbados
MBBS course is offered to medical students living in Barbados or to foreign students.
The medical course is 5 years long.
The estimated fee for the entire MBBS program is USD 25,000 (minimum)
No entrance exam is required to get admission to Barbados medical university
NEET UG Entrance Exam is compulsory
The medical university in Barbados has received MCI/WHO acknowledgment.
Yes, recognized universities are available.
English is the language of instruction.
Admission Procedure for Studying MBBS  in Barbados
Are you planning to pursue MBBS in Barbados? The admission process for the MBBS course is very straightforward and hassle-free. So, if you are interested in taking up the MBBS program in Barbados, then you can check the eligibility criteria for getting admission into the medical colleges of Barbados, and then visit the medical college to fulfill the further proceedings in the context of admission.
Eligibility Criteria for Studying MBBS in Barbados
If you wish to study abroad and want to get admission to the medical university in Barbados then the student must be 17 years old before the 31st of December.
Completion of 12th grade with Physics, Chemistry, and Biology is necessary.
General category students must get at least 50 percent marks
OBC/SC/ST category must get a minimum of 40 percent in the 12th grade.
English is the mandatory language during the 12th standard.
Documents Needed to Get Admission to Barbados
A passport valid for 6 months and one year.
Birth certificate
10th & 12th Marksheets
NEET-UG Scorecard
Police Clearance Certificate
Covid Report
Medical Universities in Barbados
Luckily there is one of the best medical universities located in Barbados that provides the best quality education in both theoretical and practical medical knowledge. Bridgetown International University is the most promising medical university located in Barbados. Let's discover a bit more about this wonderful medical university.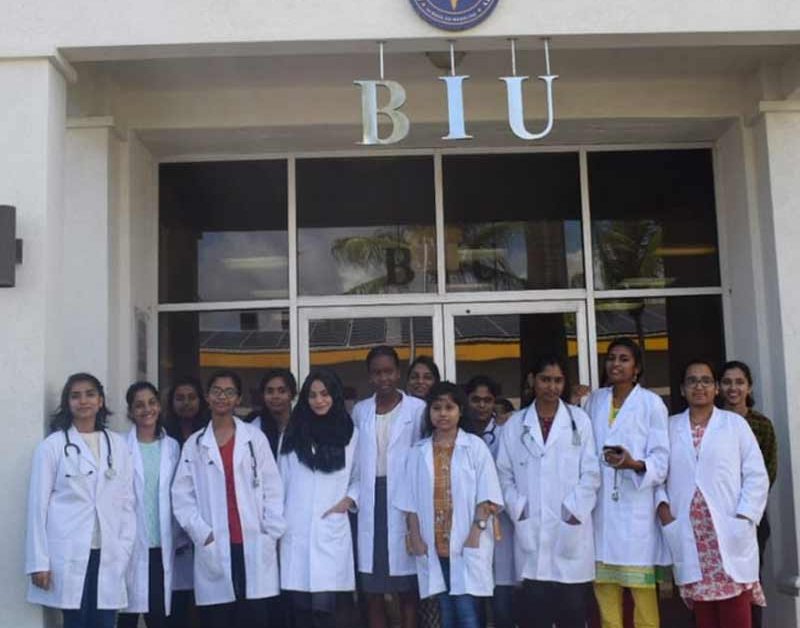 Bridgetown International University
Bridgetown International University, School of Medicine (BIU) is a famous and one of the fastest-growing private medical universities in the Caribbean, located in Bridgetown, Barbados' capital city, and established in 2016.
Bridgetown is a UNESCO World Heritage Site and the capital city of Barbados, a Caribbean English-speaking island nation in North America.
Advantages of Studying at Bridgetown International University
Faculty mentor students and help them create solid medical careers.
There is a proper security department ready to ensure the safety of all pupils.
There is a library, a laboratory, a cafeteria, and standardized medical training at the university.
Provides a variety of activities to provide high-quality medical education.
The University aspires to be the premier university in the field of medical education.
Conclusion
It is a great opportunity to study MBBS in Barbados. The facilities in the college, and quality education all make it worth spending money on studying MBBS in Barbados. You can let us whether you would like to study MBBS in Barbados or not. Let us know your opinions in the comments. Let us know which country you find the best for studying MBBS abroad. In case of any doubts or concerns, the student can get in touch with ISM EduTech counselors to clarify any doubts that you may have in your mind. We would be thrilled to help you out!
What is the minimum percentage required to get admission in Barbados?
The students need to get at least 50 percent to get admission to MBBS universities in Barbados.
Are students permitted to work while studying MBBS in Barbados?
No, the students are not allowed to work while studying MBBS in Barbados. If you want to work in Barbados, the students need to get a work permit from the Barbados Immigration Department.
Is Barbados secure for Indian medical students?
Is Barbados secure for Indian medical students?
How long is the duration of studying MBBS in Barbados?
The MBBS course in Barbados is five years long and also includes one year of training in the best medical college in Barbados.